Among our satisfied clients is Delfi Technologies, who hired us to 3D print a high volume of tray attachments for their label printer solution. We started the project by improving on the client's prototype model in collaboration with Delfi Technologies.
The aim was to create a design more suitable to the 3D printing process and to improve the functionality of the printed part. Several design iterations were created and printed and were tested by the client. This process enabled us to reach a satisfying and final design in a short time with minimal prototyping expenses.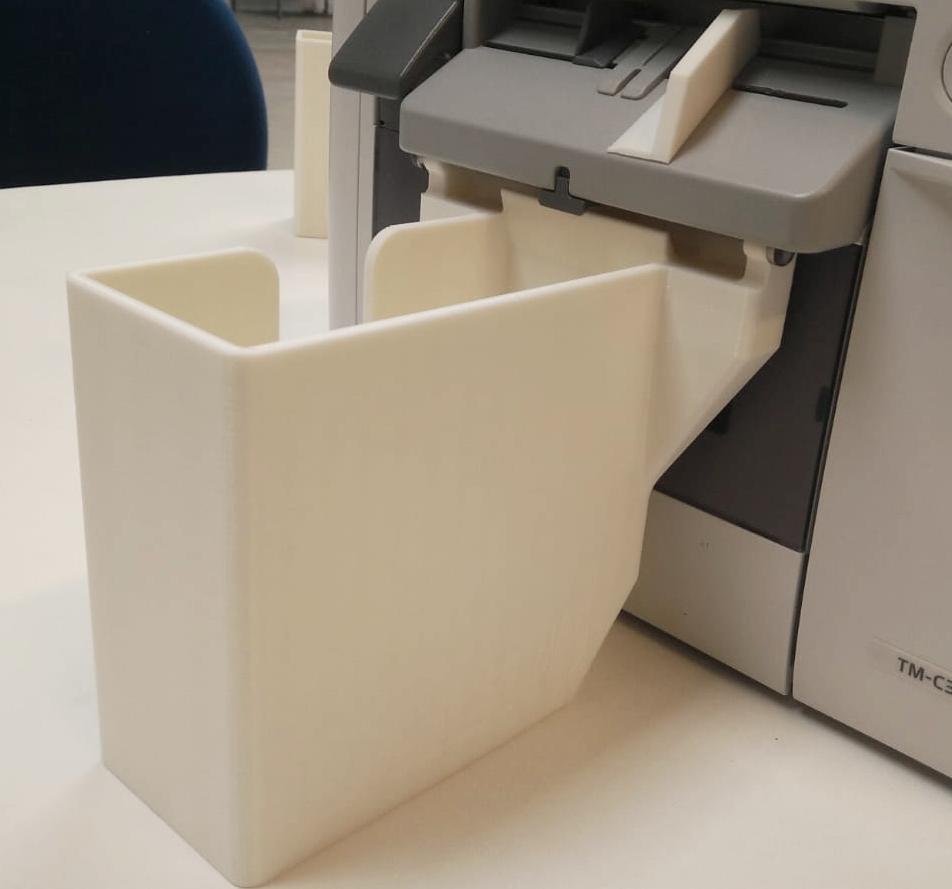 We used five of our IDEX 3D printers for the production run, each printing four parts at once, using both extruders in ditto mode.
Delfi Technologies chose our FDM production because it takes little effort to change the product design. We were able to prove the flexibility of our FDM production, once our client had received the first product batches. Delfi Technologies suggested an extra functionality for subsequent batches, which required some design changes.
We were able to design and 3D print the updated model, which was approved by Delfi Technologies, within a week. Shortly thereafter, we started the FDM production of the next product batches with the additional functionality implemented.