Using our expertise in 3D design, we were able to help a client who was tasked to construct a spiral freezer for a food company. Before contacting us, the client had some 2D design drawings of the assembly, a few 3D design files of the parts and his experience in producing similar freezers. But he was lacking additional 3D design files and manufacturing documentation for the parts to complete his project.
Once we were hired by the client, we produced the required documentation, whilst constantly ensuring that the documentation was meeting the needs of our client. With this approach we were able to support our client in designing a spiral freezer that was an ideal fit to the production line of the food factory.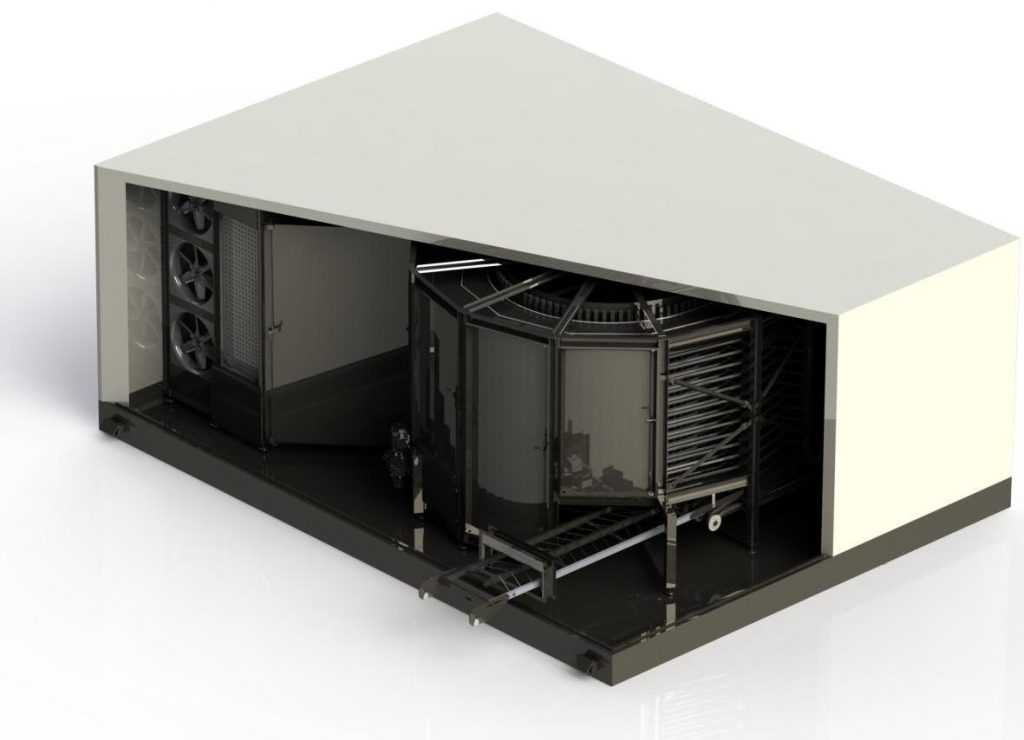 The freezer had a volume of over 100m3 and was assembled on site using various materials, such as sheet metal, welded beams, and machined parts. It is currently in operation within the production line.